Reviver's startup-spirited leadership is disrupting the tech scene. With a fearless approach, they're redefining mobility through digital license plates, making travel safer and smarter. Our leaders challenge conventions and propel us into the future of transportation, rewriting the rules along the way. At Reviver, leadership isn't just steering the ship; they're charting a new course for exhilarating journeys.
Robert has served as an executive in several industries throughout his career, including technology, manufacturing, engineering, and finance. In his role as President and CEO of Reviver, Robert leverages his 20+ years of executive management experience to oversee and drive the company's executive operations and strategic direction. His extensive experience aligns well with Reviver's strong disruptive technology, innovative operations, and robust growth trajectory.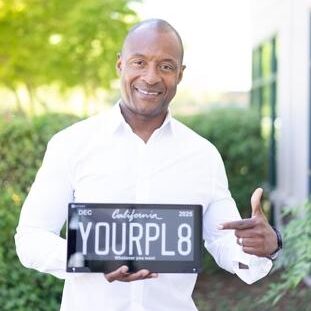 Neville Boston
Founder and cso
As a serial entrepreneur, Neville enjoys the challenge of creating something from nothing. Reviver is the third company that he has founded and, by far, his most exciting venture. Serving as Chief Strategy Officer (CSO) and Founder, Neville is responsible for overseeing the day-to-day strategic business operations, identifying unique sales opportunities, collaborating with technology integrators, and leading all legislative activities. His purpose is "to be living proof that you can win in business while being human first."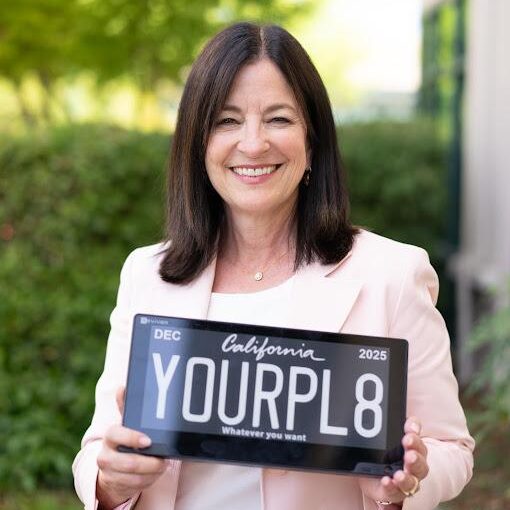 Leslie Lucas has over 20 years of experience as the Chief Financial Officer in early to mid-stage start-ups across various industries, including SaaS, software, hardware, and medical devices. As a problem solver with a "roll-up-your-sleeves" attitude, she has leveraged her deep expertise in finance, accounting, and operations to build scalable and reliable infrastructures, driving exponential growth and ultimately creating added value for both employees and shareholders.
Brian is renowned in the automotive industry. With over 40 years of retail experience and 30 of those years as a Group General Manager and Director of Business Development at Galpin Motors in Los Angeles, he's enjoyed it all. From classic cars to cutting-edge transportation technology, Brian lives and breathes everything automotive. One of Brian's most exciting achievements was bringing Reviver to Galpin Motors. Galpin Motors installed the first-ever digital license plate on a brand new 2018 Lincoln Town Car. To sum it up, Brian knows that "the future's already here, it's just not evenly distributed."
Darren Tran
Vp of software
engineering
Darren began his career as a dedicated software developer, delving deeply into the nuances of software development. Over time, he progressed through various roles and responsibilities, culminating in his current position as VP of Software Engineering. With a steady approach to innovation and a clear vision for the broader scope, Darren epitomizes the essence of a "change agent" in the tech world. His extensive experience is complemented by an unwavering focus on the bigger picture and a balanced, grounded perspective.
Anthony Corradi
Vp of Product


Anthony joined Reviver after a decade in operations and product at Tesla and Rivian. His deep knowledge of complex feature and product launches in the EV industry is directly related to Reviver's mission to upend a traditional model. Anthony's years in operations are especially valuable as he focuses on balancing new feature delivery with closing operational gaps to deliver the best user experiences and prepare for future scale and expansion. He is a huge car enthusiast and feels fortunate to have a direct impact on an automotive product people love.
Edee Gonzalez
VP of Marketing


As a dedicated, people-first digital marketer, Edee has built a dynamic career by crafting and executing impactful marketing campaigns that resonate with diverse audiences. Part anthropologist, psychologist, storyteller, and matchmaker, she has a keen eye for detail and a flair for storytelling. Edee successfully combines her passions for creativity and strategic thinking to achieve remarkable results in the digital landscape.
John Spall
vp of hardware development
With nearly 30 years of experience in consumer electronic design, John brings a high level of expertise and problem-solving skills to almost any challenge. A passion for delving into the details and driving cross-functional teams to success defines John's personal and professional goals. Working from initial design through all supply chain, production, and field support roles, his greatest joy is witnessing products in use, making a real-world impact.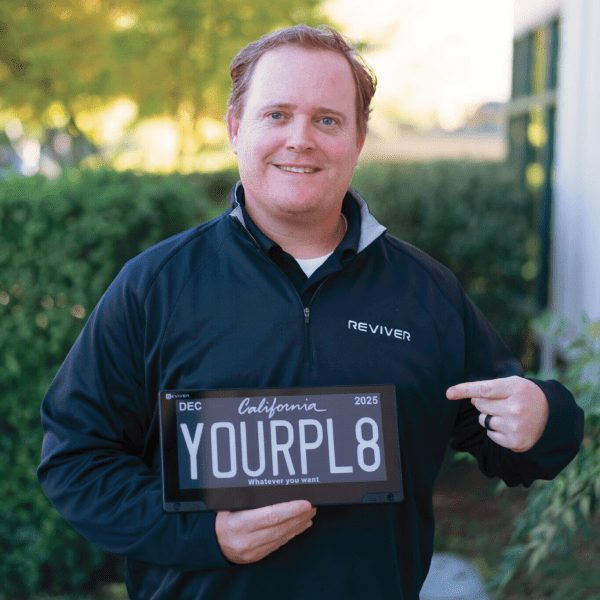 Zach Streight
VP of Operations


Zach Streight is VP of Operations at Reviver. Zach has over 25 years of experience working with companies of all sizes, from the Fortune 500 to startups, both in the US and internationally, with roles in consulting, operations, sales, marketing, finance and leadership. Zach started his career with Deloitte consulting, and holds an undergraduate degree in Business and Information Systems from Cal Poly San Luis Obispo, and an MBA from the UCLA Anderson School of Management.
Tracy Stratton
Human Resources Manager
With more years in human resources than with mobile devices, Tracy is passionate about creating environments where employees can thrive and feel they share a common purpose. Her career in Human Resources has taken her from Hong Kong to Hungary, where she has learned valuable lessons about human behavior. Tracy is constantly reminded of how unique we all are, yet shared aspirations for growth, connection, and laughter unite us.