Our Mission: To modernize the driving experience.
We have pioneered development of the world's first digital license plate and connected vehicle platform. Learn more about our vision and where our journey is headed next.
Everything about the driving experience has evolved in the last 100 years – except license plates.
Technology empowers us to have more control, spend less time on mundane tasks, and easily connect with others. Managing our vehicles should be no exception.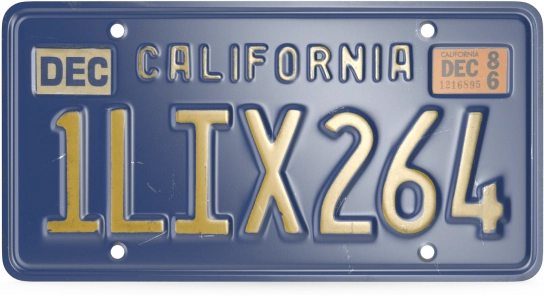 2009: Reviver Begins
Neville Boston, inspired through personal DMV experiences, sets course to bring management of our vehicles into the digital age – and Reviver was born.
2015: First Prototype
Reviver develops the first digital license plate prototype, demonstrating a connected vehicle licensing platform that offers efficiencies for both vehicle owners and the DMV.
2016: California State Approval
Reviver's close work with lawmakers, CA DMV, CA Highway Patrol, and many others, results in the first successful state pilot of digital license plates for use on the road.
2017: First 1,000 Plates on the Road
Reviver reaches 1,000 RPlate users in California, a major milestone in our pilot program, demonstrating vehicle owner interest in the value and scalability of our platform.
2019: Battery Operated RPlate®
Focusing on continuous improvement of user experience, Reviver launches a battery-powered version of the RPlate to streamline installation and offer even further convenience.
Up Next
Reviver is quickly expanding its national presence while continually leveraging user feedback to expand RPlate features. The future is bright.
Reviver has reimagined the license plate into a future-proofed connected vehicle platform. By embracing technology advancements and working collaboratively with partners throughout the automotive ecosystem, we have helped to enable a better experience for everyone, including drivers, DMVs, highway patrol, auto dealerships, and commercial fleet businesses.
We are incredibly proud of the innovation the RPlate has achieved so far. But we are even more excited about the potential of what will come next.
"The metal license plate is a 19th century feature of 21st century life. The ability of our platform to deliver greater utility, convenience, and innovation to everyone across the ecosystem of vehicle ownership is unprecedented. Over time, the data and patterns generated through our unique platform has the opportunity to help evolve our transportation infrastructure and be an important tool to make travel safer, smarter, and more efficient."
Neville Boston, Co-Founder, Reviver
We're on the road to bringing digital license plates to everyone.
Find out if the RPlate® is available in your area and sign up to receive updates.
If you thrive in a dynamic and innovative environment that rewards creative thinking and outstanding performance, find out if Reviver has the right role for you.
Sign up to receive updates on new plate features, exciting promotions, and Reviver's growing nationwide expansion.