RFLEET: ACCELERATE YOUR FLEET PERFORMANCE
Find out how RFLEET by Reviver can streamline your fleet registration compliance and operations.
SHOP
BENEFITS FOR YOUR BUSINESS
Streamlined Vehicle Registration & Compliance

Integrated Telematics with Digital License Plate

Personalized Banner Messages

7/365 Customer Support

DMV-Approved, Future-Proofed, Cloud-Based Technology

Proven ROI & Efficiency Improvements
KEY RFLEET FEATURES
The visibility and control you need to optimize your business.
BATCH REGISTRATION
RENEWAL
Fleet-Wide Registration in Single Transaction
Batch by Cost Center or other Accounting Needs
Streamlined Compliance via Digital Tag Auto-Updating
Renew & Pay via Admin Dashboard
INTEGRATED
TELEMATICS
Real-Time Location Monitoring
Geofencing with Alerts
Trip & Mileage Tracking with Alerts
API Integrates Seamlessly with Existing Fleet Management Systems
SAFETY
NOTICES & ALERTS
STOLEN Mode with GPS Tracking
Maintenance & Mileage Alerts
Upcoming Registration Renewal Alerts
Geofence Violation Alerts Vehicle Motion Alerts
Arrival & Departure Alerts
RFLEET CUSTOMERS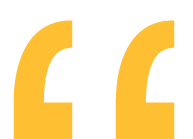 Reviver lets us seamlessly execute digital registration renewal, better manage and forecast expenses, and save time without the use of paper
---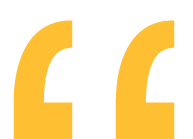 Reviver's RFLEET keeps me in lock step with our vehicles' status and whereabouts. But registration across the entire fleet is the real game-changer.
---
HIT THE ROAD TODAY.
Reach out for more information, to schedule a demo, or request a customized price quote.
Contact Us