Texas Drivers: Be one of the first businesses to get a digital license plate.
From the oil fields of West Texas to Austin's silicon hills, Texans know how to embrace technology.
Texas' commercial fleets can now enjoy a new option in fleet management technology with their own digital license plates.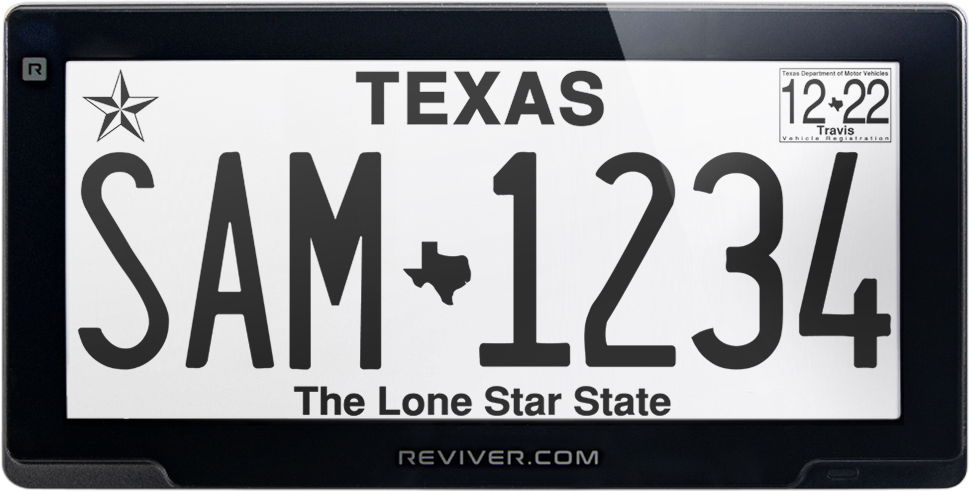 Texas, hit the road today.
Reach out for more information, to schedule a demo, or request a customized price quote.
Digital License Plates for Commercial Fleets.
Reviver has been working closely with the Texas Department of Motor Vehicles to offer digital license plates in Texas.
As of today, only commercial fleets and government vehicles can receive a digital license plate.
Senate Bill 604, 86th Legislative Session, authorizes commercial and governmental fleet vehicles registered under Texas Transportation Code, Chapter 502 (Registration of Vehicles) to be equipped with a digital license plate if the vehicle is part of a commercial fleet, as defined by Section 502.001 (Definitions), is owned or operated by a governmental entity, or is not a passenger vehicle.
TxDMV contracted with Reviver to issue these digital license plates. Reviver began offering digital license plates for commercial and governmental fleets in Texas on June 14, 2022.
We're on the road to bringing digital license plates to everyone.
RPlates are currently available for purchase and DMV registration in Arizona, California, and Michigan. For drivers in these states, they are legal to drive anywhere throughout the U.S.
Explore more information about digital license plate approvals and progress nationwide.