Digital license plates are here to stay in California.
The passage of AB-984 enables all vehicle owners in California to utilize Reviver's suite of products as alternatives to conventional license plates, stickers, tabs, and registration cards issued by the California DMV.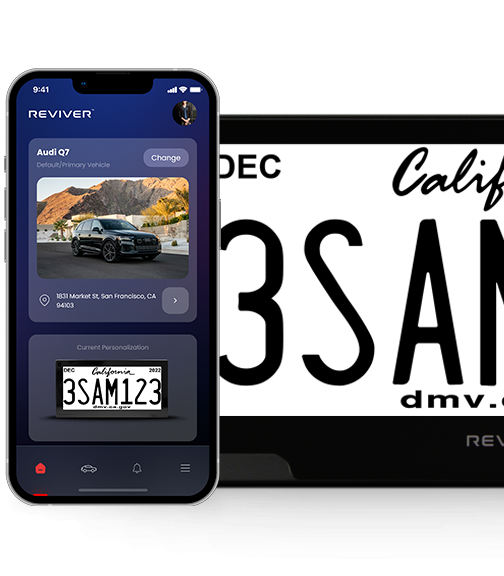 RPlate Features in California
Feature overview for RPlate digital license plates in California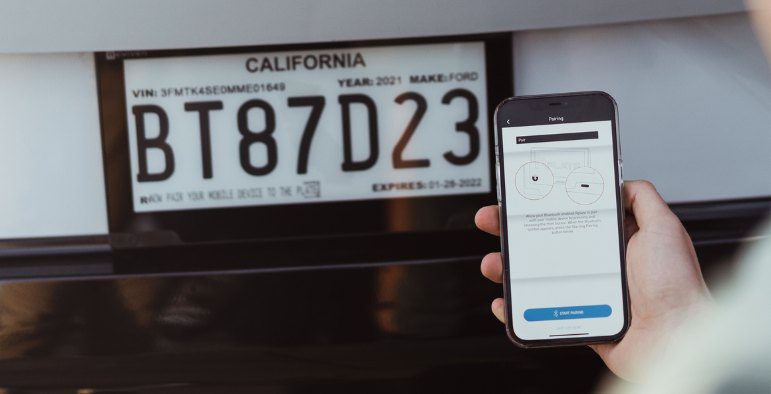 In-App Registration Renewal
Complete your vehicle registration renewal with a few clicks of your smartphone.
Streamlined Vehicle Registration
No more physical tags
Instant processing with reminders leading up to due date
Stand out from the pack. Express yourself.
Switch between light or dark mode
Personalize your banner message with custom text and font selection.
Support for many vanity characters and specialty plates. Learn more.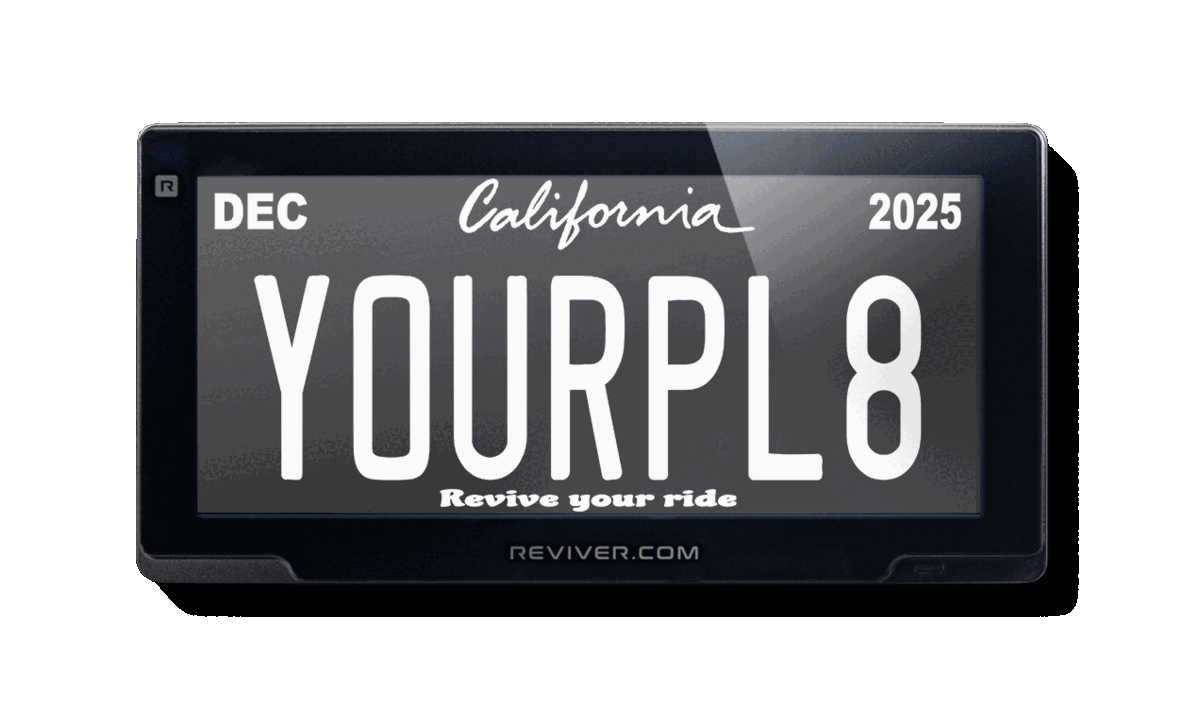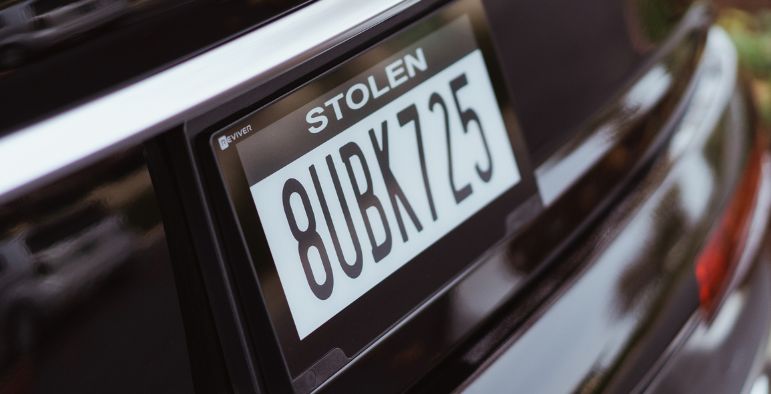 Experience peace of mind. Keep your vehicles and assets in constant view, anywhere, anytime.
Real-time vehicle tracking
Receive instant alerts if vehicle moves
Report it stolen trough mobile app
*Wired RPlate only
Easy Install & Maintenance
Stand out from the pack. Express yourself.
Limited lifetime warranty
7/365 customer support
Simple installation for battery RPlate. Professional installation required for Wired version. Click here to learn more.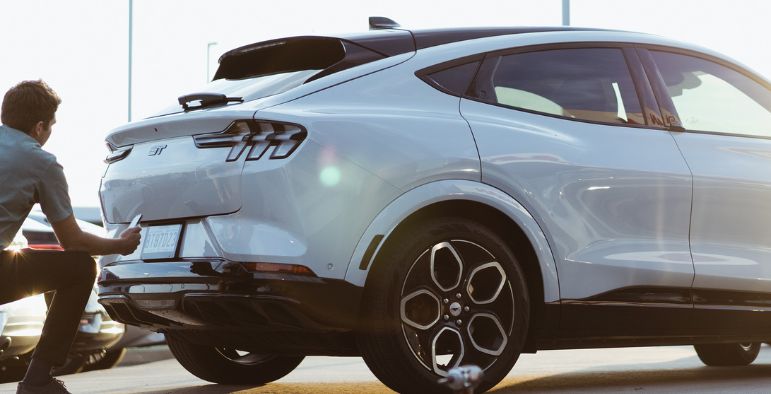 Frequently Asked Questions about RPlate digital license plates in California
Improving the DMV Experience
"It's really going to be much more beneficial for California citizens and make our processing much more efficient. It's a big change, we're no longer your father's DMV and I think it's something we can all embrace and be part of."
– California DMV Deputy Director, Bernard Soriano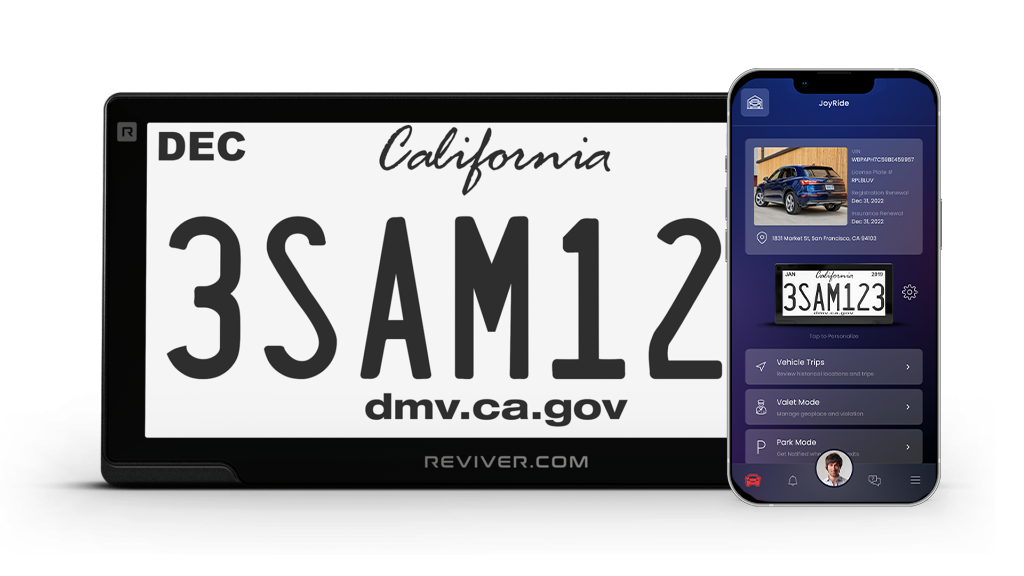 Digital License Plates on the Road
Sign up to stay informed on any updates related to digital license plates in your state.
"*" indicates required fields